Most Requested Topics
Special Deals
Free Woodwork Ebooks
RSS Feed
General WoodWorking
Details

Hits: 1833

By Guest Columnist and Woodworker - Paul Dumond

Have you ever been on a guided tour of some mansion or historic building, where there are more tiny end tables and coffee tables per room than tiles on the floor?

I'm not sure whether it's a product of fashion altering with the times, or perhaps just a way for curators to showcase every piece of furniture their estate's famous dead, "once-upon-an-owner" ever owned, but either way, it makes for a serious tripping hazard.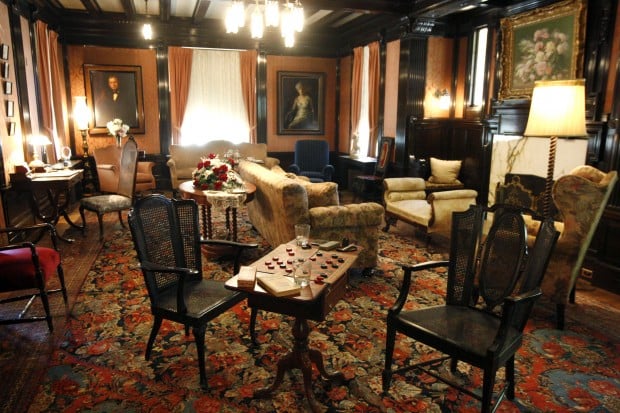 Leah Mills Image from the Sheridan Museum linked courtesy the Casper Star Tribune
No one can deny that some of these patrons of design had style whilst living and breathing, though ...


Details

Hits: 427
A note from contributor George Fomitchev
Hi Colin,
Wanted to say thank you for being your contributor writer. My pleasure!
As a gift to you and your readers we made a New Year 2017 gift.
Chatbot that can help you ti find more about someone just by email, phone or twitter account.tt mainly searches open source resources.
http://endurancerobots.com/en/chat-bot/
George I Fomitchev
CEO and a founder of Endurance
Details

Hits: 1097
Here I am back at the annual "Tractor and Industrial Swap Meet" and as usual you never really know what is going to be for sale at these events until you attend them. Last year I picked up a great little woodworking plane, this year, I left empty handed, but I still had fun snooping around and seeing all the different things for sale.
This year there was not the volume of woodworking tools but there was a nice variety of woodworking and re-finished furniture for sale that I often use for ideas on other pieces I might want to make.
One thing that did catch my eye this year was the use of iron and wood used together for tables, mirrors and other things, something I might experiment with in the future. There is something about mixing different kinds of mediums together that can make for some interesting furniture pieces.
I am looking forward to the 2017 swap meet and in the mean time there are plenty more other swap meets around to take up my time and help cultivate new ideas ....
Details

Hits: 1855
The following YouTube and/or Woodworkweb subscribers are the winners in our 100,000 YouTube Subscriber Contest
| | | |
| --- | --- | --- |
|   Rank   |    Alias |    Prize |
| 1st |  wildflower57 |  Woodworkweb T-Shirt, Tacwise Stapler, Glue Bottle |
| 2nd |  Derek Fixter |  Woodworkweb T-Shirt, Tape Measure, Glue Bottle |
| 3rd |  Ferdinand |  Woodworkweb T-Shirt, Marking Knife, Glue Bottle |
| 4th |  airbornemtr |  Woodworkweb T-Shirt |
| 5th |  Diarmid Xu |  Woodworkweb T-Shirt |
| 6th |  John Cuckow |  Woodworkweb T-Shirt |
| 7th |  Keystone |  Woodworkweb T-Shirt |
| 8th |  Chris Smith |  Tacwise T-Shirt |
| 9th |  blkdover |  Tacwse T-Shirt |
| 10th |  GiddyUp994 |  Tacwise T-Shirt |
Details

Hits: 2567
I try to cover off as much detail as I can in each video, then follow-up with a written article, but sometimes people are more interested in the video details that what I provide ... hence a follow up video like this.
 On Joint Testing ... Many people were interested in the joint testing and there were lots of comments and suggestions ... as I expected. The one joint that received a lot to comments and questions was the pocket hole joint. I did NOT glue that joint because it is an edge grain to long grain joint.


And as most of you know, there is little advantage to trying to glue end grain to long grain, seldom does the glue hold it very well.
Details

Hits: 5263
The bandsaw is one of the most versatile tools in the workshop, but like all tools, you still need to give it a great deal of respect and always follow safety guidelines when using it, and in fact the greatest threat from bandsaws is that they are one of the dustiest tools in your workshop, which means you really should be using good dust control when ever using them.

Bandsaw's versatility can often be confounded by the fact that if they are not set up properly, they can be frustrating to use. There are many different things to set and know about and to adjust but once these are set you can expect good, consistent results.
When doing ANY work on setting up a bandsaw, the first rule is always make sure the saw is unplugged from it's electrical source. After that you need to understand what all the controls and setting do on a bandsaw including ...