Most Requested Topics
Special Deals
Free Woodwork Ebooks
RSS Feed
WoodWorkWeb - Woodworking Community
Welcome to woodworkweb, the resource for all woodworkers. This website contains in excess of 3,000 pages of information including Woodworking Techniques and Projects, Tool articles, Plan Links, Archived Forums with tons of great information, Free download of ebook of interest to new and novice woodworkworkers and more.
To quickly find a specific topic, use the search box with one or two key words to get a list of related articles and information, try it, it works very well ...

Thanks for visiting and for making us one of the top on-line leading woodworking resources.

(Left: Paul Dalcanale and Colin Knecht, Creators of Woodworkweb)
Details

Hits: 1621

By Guest Columnist and Woodworker - Paul Dumond

Have you ever been on a guided tour of some mansion or historic building, where there are more tiny end tables and coffee tables per room than tiles on the floor?

I'm not sure whether it's a product of fashion altering with the times, or perhaps just a way for curators to showcase every piece of furniture their estate's famous dead, "once-upon-an-owner" ever owned, but either way, it makes for a serious tripping hazard.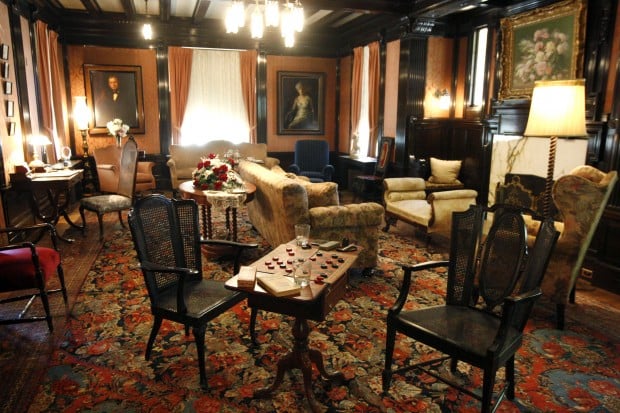 Leah Mills Image from the Sheridan Museum linked courtesy the Casper Star Tribune
No one can deny that some of these patrons of design had style whilst living and breathing, though ...